finals week is next week. and this is the week when one realizes that FINALS is a perfect acronym for FUCK I'VE NEVER ACTUALLY LEARNED SHIT.
well, here's something to do in case you're in the same boat as me.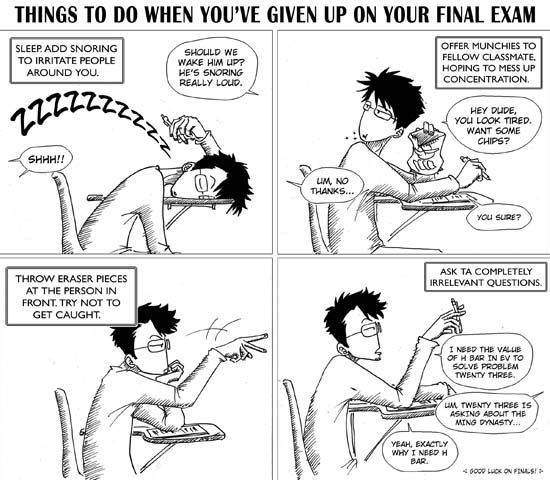 by the way, this also works if you're one of those smartass who usually finish a test in half the given time or less.