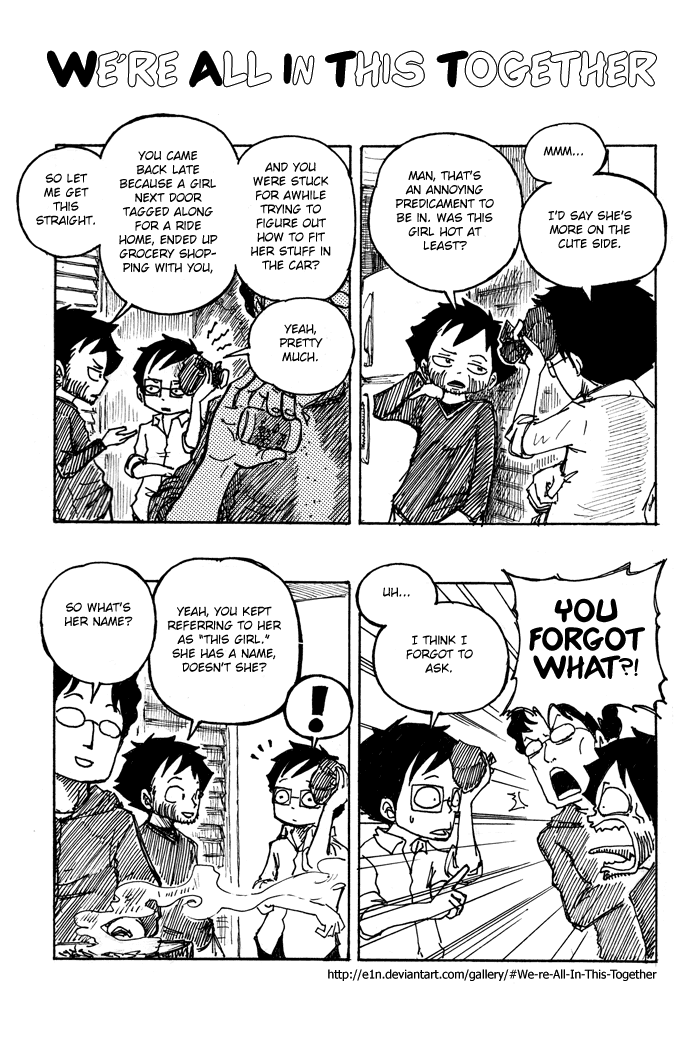 and this wraps up the stupid grocery story. 14 pages and he still didn't get her name. what a failure.
this also marks the end of WAITT volume 1, and 50 comics since the restart in September.
I'm taking a week off to work on the book to make sure it can be done by Fanime, so there will be no comics next week. The week after, though, we'll start with a new story! Thanks for following!